Delete PDF Pages Online – Remove Pages from PDF
Easily delete PDF pages online from file for free and even without uploading file. It can remove PDF pages and create new PDF file.
Open PDF file, Select pages to be removed and use Save button provided below to save PDF files on your device. This newly created file will not have those selected PDF pages.
What is Delete PDF Pages or Remove PDF Pages Online?
Sometime PDF files have extra pages in between which can not be removed using normal PDF viewer. So This PDF Page Remover provides a special feature to delete those pages from PDF file.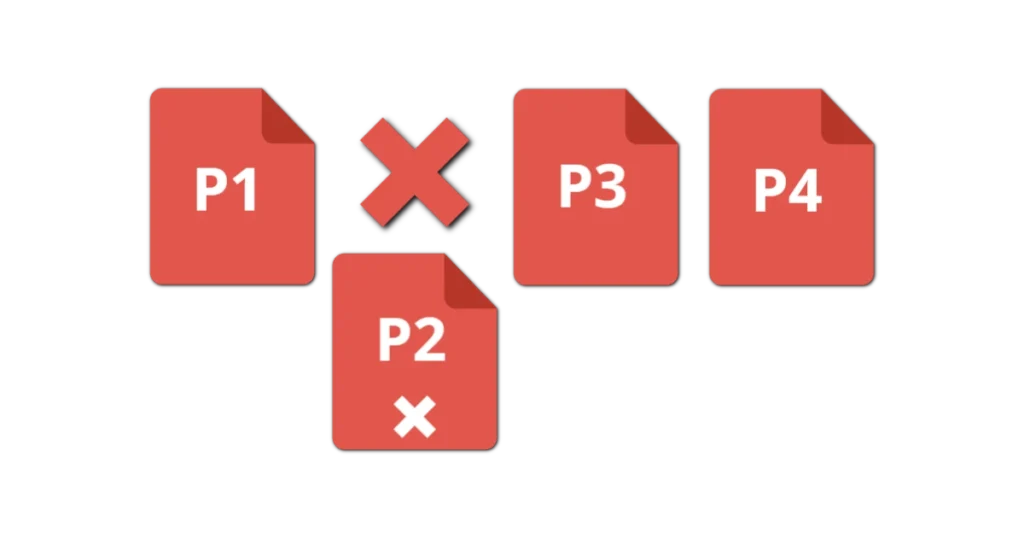 Will my file be uploaded to server or cloud?
No, This PDF Delete Page functionality is using client side script to perform all operations in your browser to keep your private data completely safe with you. Selected PDF file will not be uploaded to our or any other servers.
Does it add watermark to file?
No. It is completely free tool without adding any watermark. No string attached.
PDF Page Delete Online Also Known As
PDF Page Deleter Online
PDF Page Remover
Delete PDF Pages
PDF Remove Pages
Remove PDF Pages
Delete Pages from PDF
Which type of devices are supported to delete PDF pages Online or to remove pages from PDF files?
PDF Page Delete tool is an online browser based PDF tool hence you can remove PDF pages in Mac, Windows, Android, Linux or any other operating system based devices where Chrome, Mozilla, Edge, Opera or other browsers are supported. JavaScript must be enabled in browser while working with our PDF Page Delete tool.
If you are looking for merging or splitting PDF Files, you can try our PDF Merge Online or PDF Split Online tools.
Credit goes to PDF-Lib for providing JavaScript Framework to work with PDF files at client side in browser which helped us to develop this advanced PDF Tool without worrying of data security and privacy as our users do not require to upload their PDF file to any server.